About Damirchi Industrial Group
Damirchi Iranian Company, with over 40 years of experience since 1974, having experienced managers and staff, also applying advanced technology in machinery manufacturing industry, made a significant contribution to the country's market. The company is constantly seeking innovation through creative and experienced human resources as well as upgrading of organizational systems and production technology. And by trying to identify the needs and demands of our customers, we try to provide high quality machinery, and while supplying part of the country's domestic demand, it has also exported its food industries production lines to neighboring countries. Damirchi Ind. Co. is Able to participate in large industrial projects including manufacturing, supplying equipment, consulting, designing and engineering and other specialized areas of manufacturing machinery for food, pharmaceutical and health, oil and gas and petrochemical industries. In this regard, it has had a brilliant record in domestic and foreign industrial projects for over 40 years.
The most important thing for any company to grow is to satisfy its customers. Accordingly, Damirchi Industrial Group is making every effort to identify and understand the needs of its customers, to apply the latest technologies and to provide new solutions to best meet the needs of its customers.
Damirchi Industrial Group Approvals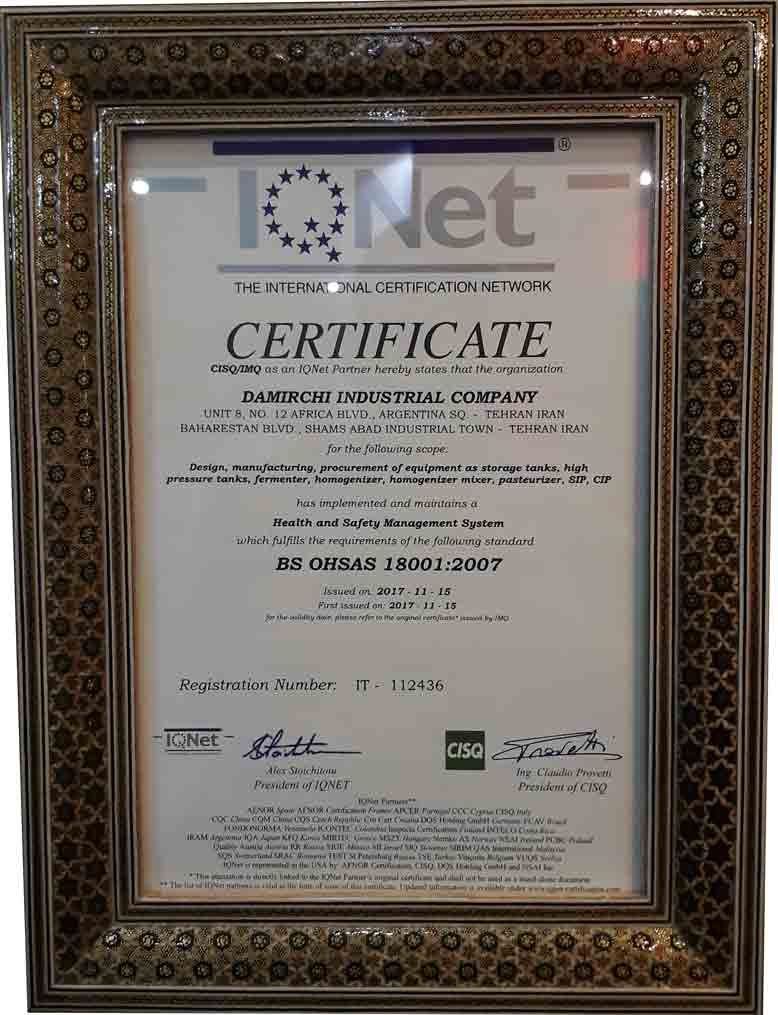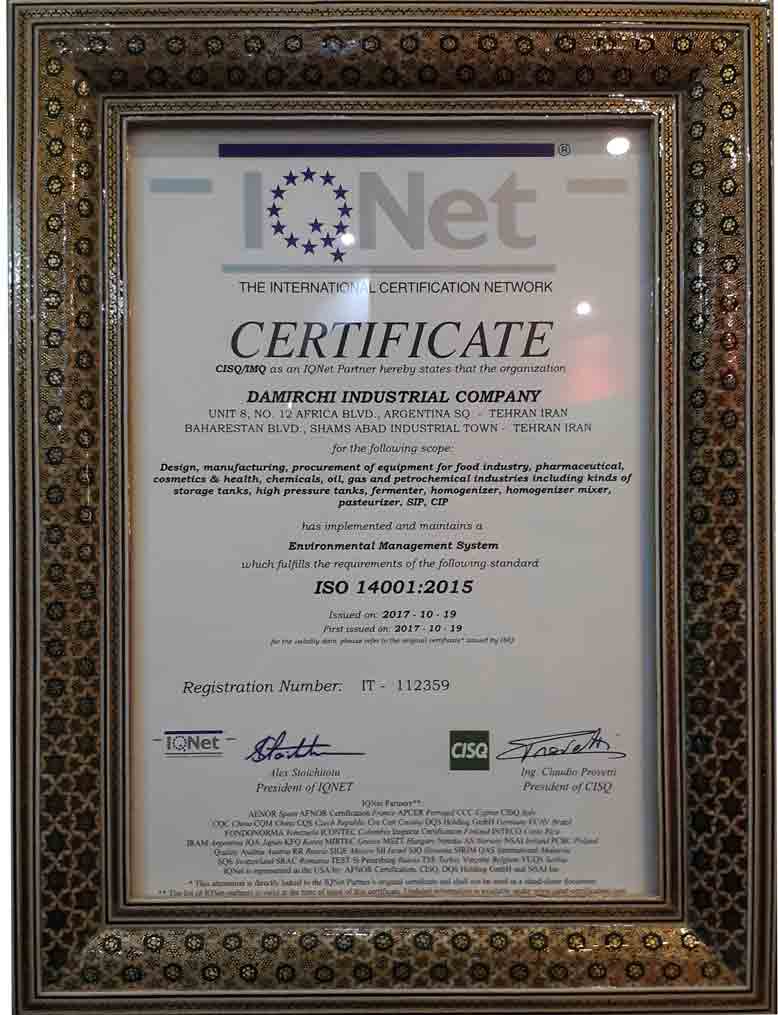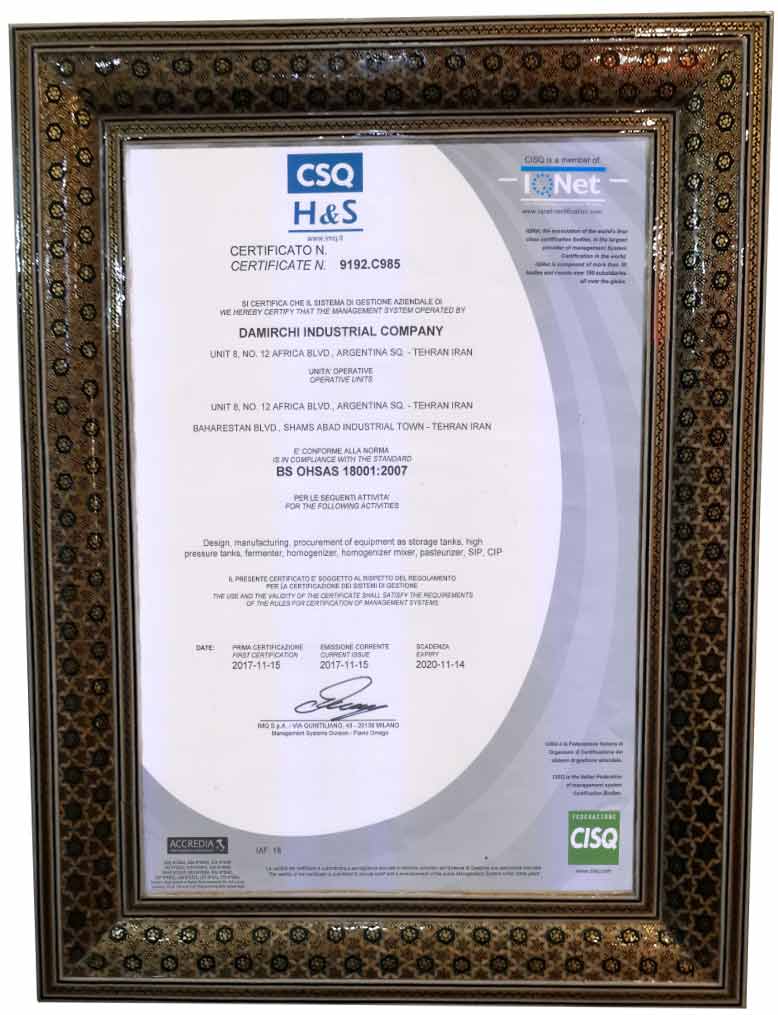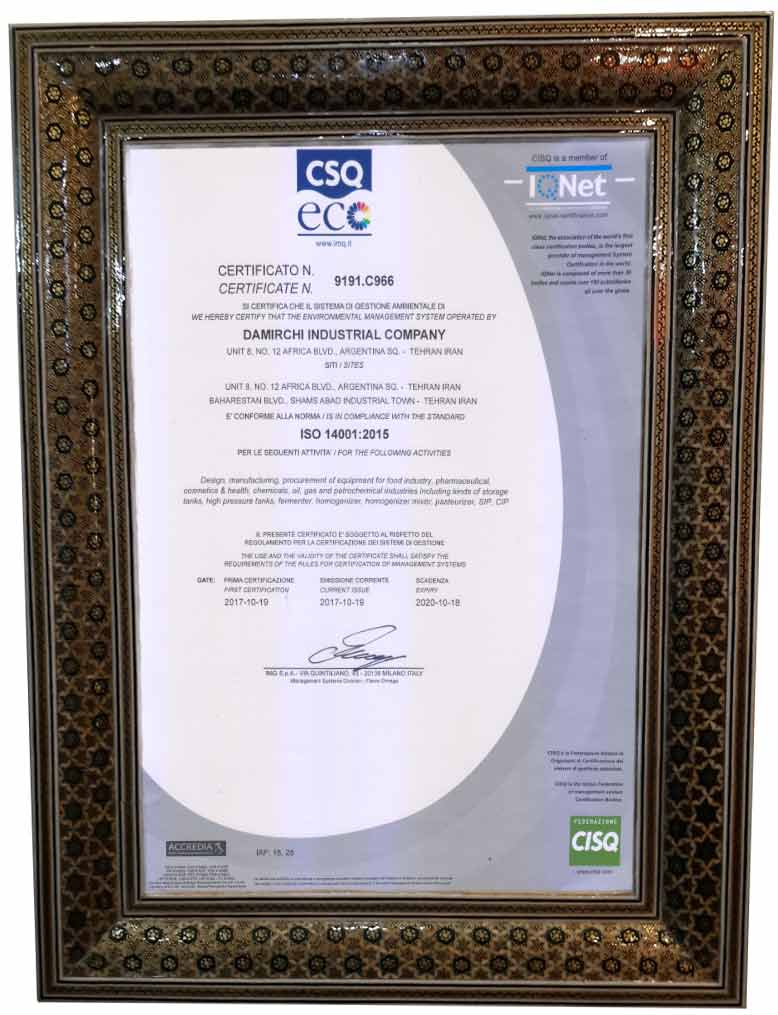 Exir Tam Aria Company as a subsidiary of Damirchi Industrial Group Trading started its activities in the field of import and export of food raw materials in 2016. The company deals with the needs of domestic and foreign producers in various sectors of food raw materials including milk protein powder, natural edible dye, and natural essential oil. Also within a short time, it has been able to turn the country's largest producers into customers. The company is also active in giving technical advice and formulation with the aim of providing the highest quality products according to the market needs.